Top 7 Reasons To Nominate Your Prof
.. for a Teaching Excellence Award.
Let's face it, we've all had those classes that drag on forever…
..especially those 8 AM lectures.
But we've all got that one professor or TA who makes you feel like this: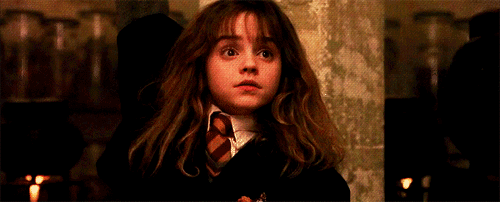 Nominate your professor for a Students' Union Teaching Excellence Award today! Here's 7 reasons why you should nominate your favourite professor or TA
1. Professors spend just as much time putting the effort into developing and teaching the class as you do studying and learning. Think of it as your chance to give THEM a grade!
2. The Students' Union Teaching Excellent Awards are the only campus-wide recognition program for those instructors who make a long-lasting impact on students. It is a real way to prove your professor's excellence to the rest of the campus. Soon they'll be saying this…
3. Throwback Thursday! Remember giving your favourite teacher an apple in grade school? Well, Teaching Excellence Award winners are given an apple if they win (although this apple you can't eat!)
4. If your class is at 8 AM, they have to be up just as early (if not earlier) than you do.
You're all in this together, so why not thank them for their energy at 8 AM?
…just maybe not with a choreographed dance number.
5. The winners of Teaching Excellence Awards are published online, and this means other students can find out about the great profs at UCalgary as nominated by other students (who obviously know best)
6. If your professor wins, YOU could come with them to the award dinner at the end of the year. You know what that means:
7. In the end, it's just a great way to say THANK YOU to those amazing professors who inspire us, challenge us, and make us better – both in and out of the classroom: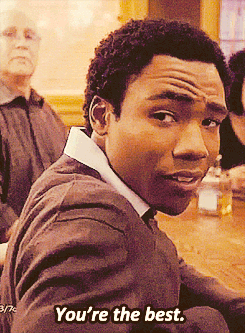 Nominate your favourite professor or TA for a Students' Union Teaching Excellence Award before October 31st, 2014 at 4:30.
---
Nolan Hill is a fourth year History student. He is Program Assistant with the SU, Project Assistant with the ucalgarycares program, and a volunteer at the Q Centre. When he's not studying or volunteering, he can be found drinking coffee and curling. You can check him out on Twitter and Instagram @
Nolanev.