Do you have questions about club services, deadlines, policies or procedures? Then you have come to the right place! Just about everything you need to know as a club is located in the Clubs Manual.
What's in the Clubs Manual?
The Clubs Manual is the complete guide to funding, services, rights, and responsibilities of SU Registered Clubs. It helps answer your questions about:
Important Deadlines
Mandatory Requirements and Expectations
Club Events and Risk Management
Space Booking
Funding
Awards and Scholarships
Posters and Advertising
SU Club Policies
…and more!
A new and improved ClubHub has arrived at an internet near you! ClubHub is now live for regular operations but may require some action from your Club to become fully active. For more information on SU requirements and critical action items, please check out our Executive guide below. For a guide on how to navigate the new ClubHub, check out the Engage Guide.
New Club applications have re-opened on July 2. Please check out the start a club page for continued updates.
SU Club Workroom Reservation
Club Workrooms are available from Monday to Friday, 8:30AM to 4:30PM.
JR EXECUTIVE PROGRAM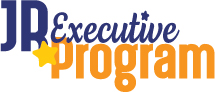 Clubs participating in the Jr Executive Program aim to recruit engaged first and second year students (although any UCalgary undergrad can take part) who want to be active decision-makers without becoming full club executives. Check out the helpful guide below for implementing the Jr Executive Program within your club, or sign up your club today by emailing the CSO.
CLUB AWARDS AND SCHOLARSHIPS
The Students' Union is proud to recognize excellence among clubs and club members for their outstanding contributions to the quality of student life on campus through Club Awards. Each year, these awards and endowments are presented at the Club Awards Banquet in April along with the Eric Lahoda Memorial Scholarships.
WORKSHOP SERIES
With ClubHub migrating to a new platform in summer 2019, we will be revising the Workshop Series for the 2019/20 academic year. Look for more information in the fall!
OTHER CAMPUS RESOURCES
Didn't find what you're looking for yet? Check out some of our other campus resources available that you or your club can get involved with.
Still didn't find what you were looking for? Make sure to contact the CSO.